Radio Finland, also known as the Finnish Broadcasting Company (Yleisradio or Yle), has been a cornerstone of Finland's media landscape since its establishment in 1926. Over the years, it has undergone significant changes, adapting to new technologies and shifting audience preferences. "The Legacy and Evolution of Radio Finland "delves into the historical background of Radio Finland, its notable shortwave and medium-wave broadcasting era, the values it upholds, and its present situation in the digital age.
Legacy and Evolution of Radio Finland
Radio Finland's journey began nearly a century ago when it was founded in 1926. Radio revolutionized the way Finns received news, entertainment, and culture in its early years. As radio ownership grew, so did the influence of Radio Finland. It quickly became a trusted source of information and a unifying force in a nation with a rich tapestry of languages and cultures.
Shortwave and Medium Wave Broadcasting
If we want to explore the Legacy and Evolution of Radio Finland, we must focus on the SW and MW broadcasting of YLE. One of Radio Finland's distinctive chapters was its engagement in shortwave and medium-wave broadcasting. Shortwave frequencies offered the ability to transcend geographical boundaries, allowing the station to share Finnish content with a global audience. Through shortwave broadcasts, Finland's culture, music, and news reached far-flung corners of the world. And fostering connections with international listeners who shared an interest in the country.

Medium-wave broadcasting, on the other hand, catered to a domestic audience. It provided comprehensive coverage within Finland. And ensuring that the nation's population, regardless of location, could access the latest news updates, educational programs, and cultural offerings. The medium-wave era solidified Radio Finland's role as a reliable companion for Finns throughout their daily lives.
Radio Finland, YLE used to be an international station that broadcasted in Finnish, Swedish, English, German, French, and Russian, and even had a news program in Latin on shortwave and mediumwave. However, the short and medium-wave broadcasts were terminated on December 31, 2006.
Values and Cultural Significance
Throughout its history, Radio Finland has held steadfast to the principles of public service broadcasting. The station's commitment to providing unbiased news, diverse programming, and educational content has made it a trusted source of information and entertainment. Radio Finland has not only preserved the Finnish language and culture but also celebrated the linguistic diversity of the country by offering content in languages such as Swedish and Sámi.
In the article, "The Legacy and Evolution of Radio Finland ", we identify that the station's role in maintaining a sense of national identity during periods of social and political change is immeasurable. Whether it was a time of celebration or reflection, Radio Finland stood as a cultural touchstone, reflecting the nation's collective sentiment and resilience.
Legacy and Evolution of Radio Finland in the Digital Age
With the dawn of the digital age, Radio Finland embarked on a transformative journey to adapt to evolving technologies and audience preferences. As the internet gained popularity, shortwave broadcasting declined. To adapt, the station shifted its focus to online platforms. The official website and Yle Areena have become vital channels for accessing Radio Finland's content.
Online streaming allows both domestic and international listeners to enjoy live broadcasts in real time. Podcasts have emerged as a convenient way for audiences to access specific programs at their convenience, ensuring that Radio Finland remains a relevant part of modern life.
Exploring the Legacy and Evolution of Radio Finland

1926: Finland's General Radio, also known as Suomen Yleisradio (YLE), was established in Helsinki on May 29, 1926. On September 9 of the same year, the first radio program was broadcast, which is considered the official start of regular broadcasting activities in Finland.
1930s: YLE started producing drama and variety shows, making it a central source of entertainment for the Finnish public. Radio Finland begins shortwave broadcasts, reaching international audiences and sharing Finnish content globally.
1950: Television broadcasts begin in Finland, with YLE launching experimental broadcasts.
1957: Radio Finland's shortwave service expands, becoming more structured and focused on providing news and cultural content to international listeners.
1958: YLE broadcasts its first official television programs.
1960s: The popularity of television grew rapidly, and YLE became the main radio and television broadcaster in Finland.
1987: YLE begins experimental digital television broadcasts.
1990s: YLE expands its programming to include multiple television channels, catering to different demographics and interests.
1992: YLE Radio changed its name to Yle Radio 1, and YLE introduced its first radio FM channel, YleX.
1995: Radio Finland started broadcasting on the internet, expanding its reach to online audiences.
1996: YLE introduces its second FM radio channel, Yle Radio Suomi.
1999: YLE launched its third FM radio channel, YleQ, which later became YleX.
Timeline from 2000 to present
2000s: As digital technologies advance, Radio Finland shifts its focus from shortwave broadcasts to online streaming and digital distribution methods.
2006: The short and medium-wave broadcasts of Radio Finland were terminated on December 31, 2006.
2007: YLE adopts digital terrestrial television (DVB-T) for broadcasting.
2010s: Radio Finland's presence on digital platforms grows, making its content more accessible to a global audience.
2012: YLE Areena, the online streaming platform, is launched, allowing audiences to access YLE's content on-demand.
2015: YLE transitions from analog to fully digital radio broadcasts.
2017: YLE celebrates its 90th anniversary.
2020: YLE continues to expand its digital presence, offering a wide range of content through YLE Areena and other digital platforms.
Radio Finland's history is a testament to the enduring power of broadcasting in shaping national identity. And fostering global connections, and adapting to technological advancements. From its early days as a pioneering radio broadcaster to its present role as a digital content provider, Radio Finland continues to play a pivotal role in reflecting Finland's values, linguistic diversity, and cultural richness. As the media landscape continues to evolve, Radio Finland stands ready to embrace new opportunities while remaining true to its legacy of public service and excellence.
Reference for further information of 'The Legacy and Evolution of Radio Finland'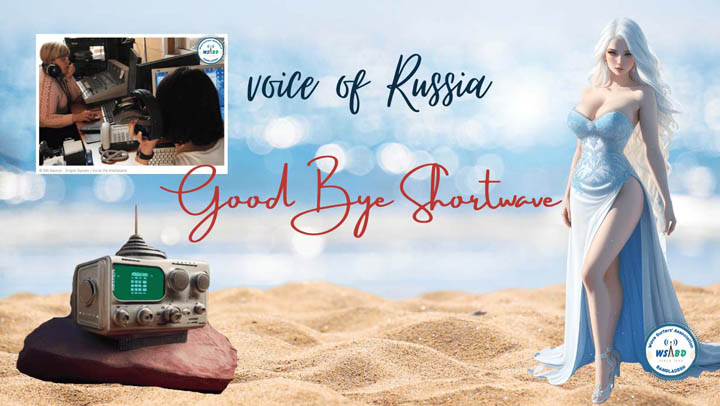 Radio Moscow, the Voice of Russia is an ironic & cultural cornerstone with a century-long legacy. It provides news, entertainment, cultural preservation, and reflecting Russia's diverse society.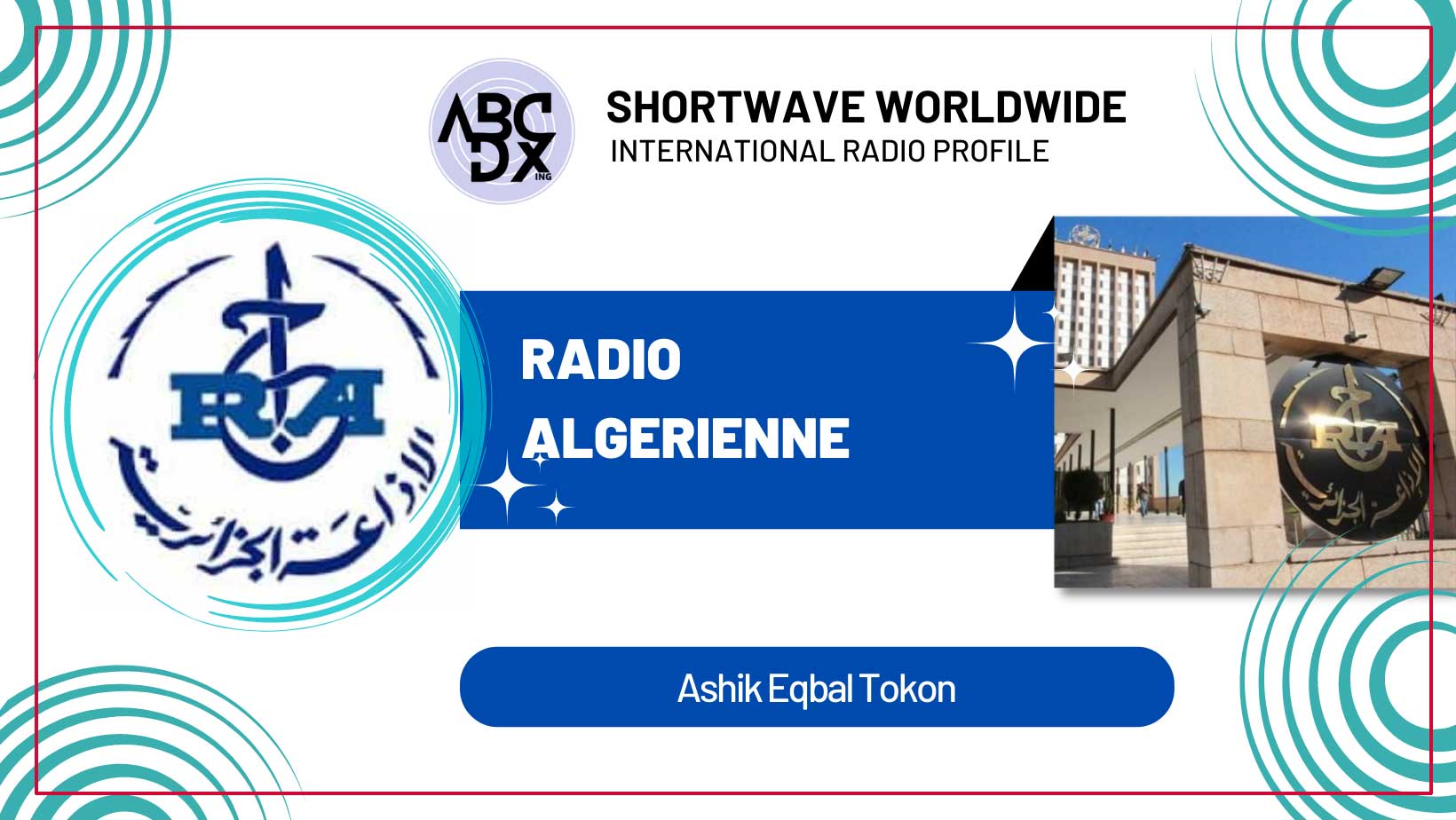 Radio Algeria is the nation's media landscape, disseminating information, promoting culture, and fostering unity among its diverse population. It blends tradition and modernity, and remains a symbol of national identity, delivering news, music, and cultural content that resonates with its listeners.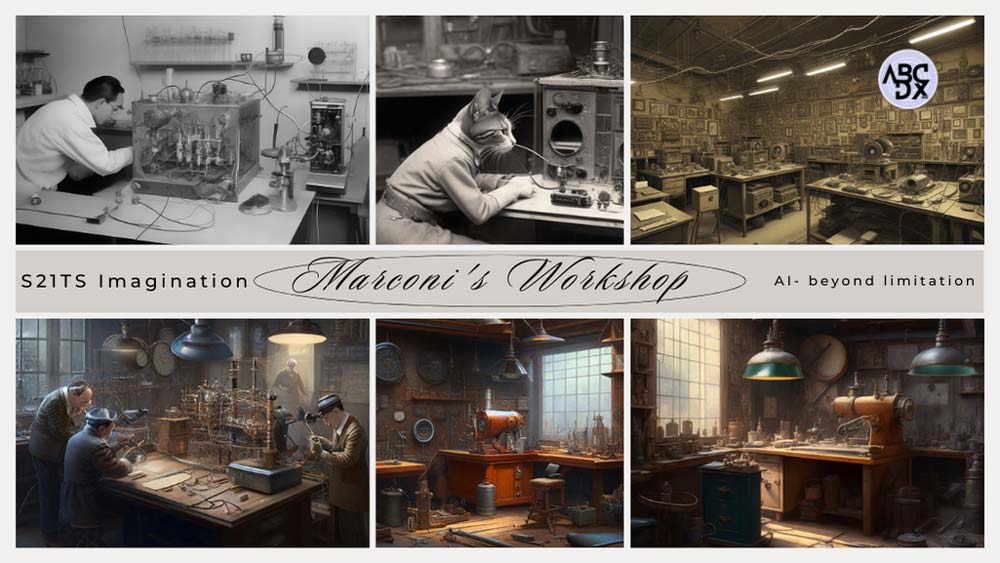 Travelers from near and far flocked to the village, not just to witness Marconi's ingenuity but also to catch a glimpse of the fabled furball whose antics had played an unassuming part in birthing the radio.
Come, let us unravel the tale of the Radio-active Cat and the Inquisitive Inventor.