Radio Taiwan International (RTI) is set to embark on an exciting journey, "Live from Tamsui," this August as it prepares to test transmission of its French Service. This transmission will be directly from the Tamsui transmission center in northern Taiwan to Europe and South Africa. To ensure a seamless and high-quality broadcast experience, RTI has announced this special test broadcast on July 1st, 2023. RTI invites listeners to participate and provide valuable feedback. In this blog post, we'll delve into the details of this upcoming test broadcast and how you can get involved.
Getting Ready for "Live from Tamsui"
As RTI gears up for its groundbreaking "live from Tamsui" test broadcast in August. It is a vital preparatory step that involves identifying the optimal frequencies for the transmission. RTI also conducted a test broadcast in June and July 2023 for the German and French Service to achieve this. During that test, listeners had the opportunity to tune in and provide valuable reception reports that will contribute to selecting the best frequencies for future broadcasts of RTI.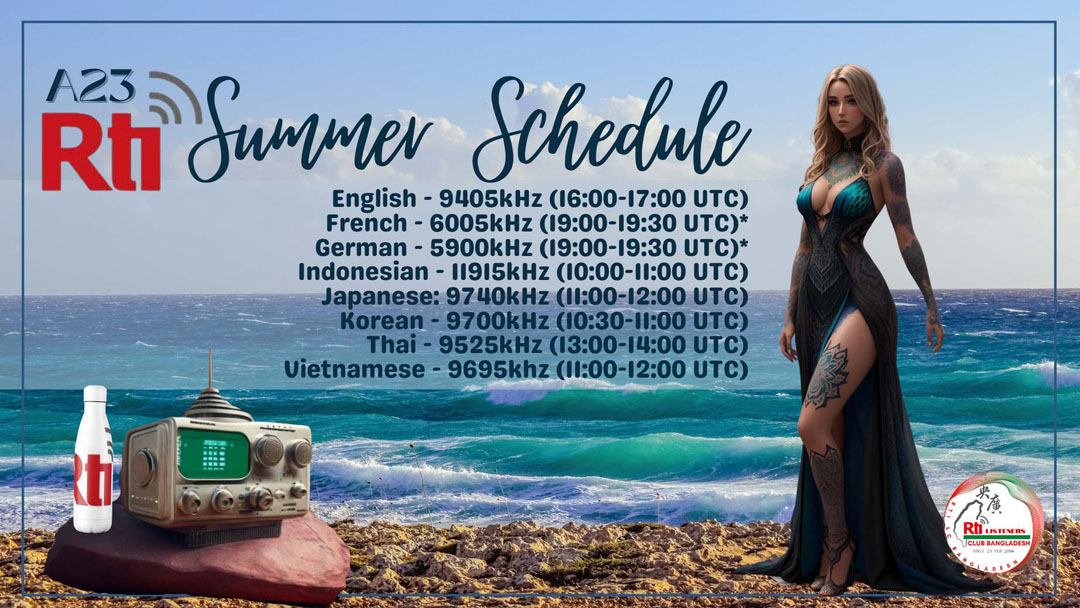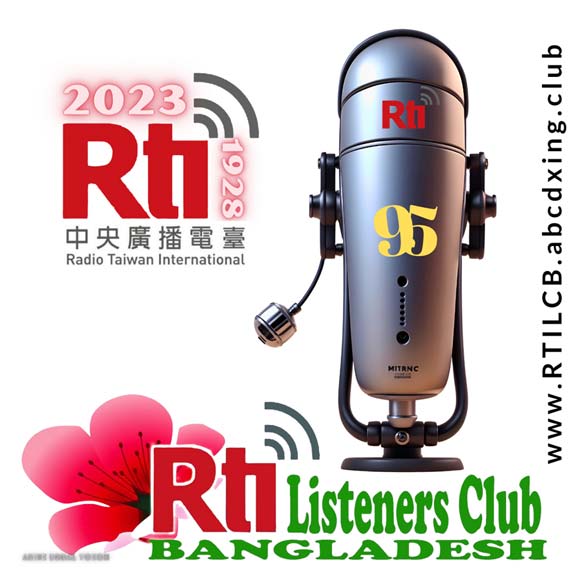 The test broadcast on July 1st consisted of four 10-minute segments, each on different frequencies and time slots. Here's a breakdown of the test broadcast schedule:
- 1700-1710, 1730-1740 UTC on 11995 kHz (325°)
- 1800-1810 UTC on 9545 kHz (315°)
- 1820-1830 UTC on 7240 kHz (315°)
- 1840-1850 UTC on 7250 kHz (315°)
For the French Service Test Transmission of August 2023, RTI will follow the below details:

- 1700-1800 UTC on 11995 kHz (325°)
- 1800-1900 UTC on 9545 kHz (315°)
Listeners are encouraged to tune in to these frequencies during the specified time slots and provide their reception reports. These reports will play a crucial role in identifying the two optimal frequencies that will deliver the best listening experience for August's "live from Tamsui" broadcast.
Send a Report and grab Special QSL!
RTI values the input of its dedicated listeners, and to show its appreciation, the station has a special treat in store. All listeners who send in reception reports for the test broadcast, either by post, email to the French service, or through the radio's online form, will receive a unique QSL card as a token of gratitude. This card serves as a commemorative keepsake and a testament to your active involvement in shaping RTI's broadcasting endeavors.
How to Send Your Reception Reports of "Live from Tamsui"
If you're excited to be part of this experience and contribute to RTI's success, here's how you can send in your reception reports:
- Email your reports to: fren@rti.org.tw
- Fill out the radio's online form with your feedback.
Radio Taiwan International's upcoming test broadcast is not only a chance for listeners to engage with the station but also a pivotal step in preparing for the eagerly anticipated "live from Tamsui" broadcast in August. By participating and sending in your reception reports, you're playing a vital role in shaping RTI's broadcasting future. Don't miss this opportunity to be part of the excitement and help RTI deliver its French Service to Europe and South Africa with unparalleled clarity and reach. Your voice matters, and RTI looks forward to hearing from you!
RTI Adjusts Shortwave Broadcast
The need to navigate financial difficulties drives RTI's decision to reduce its shortwave transmissions in six languages. This step is part of a broader effort to streamline operations and allocate resources more efficiently. By optimizing its broadcasting strategy, RTI aims to maintain its commitment to providing accurate and reliable information to its listeners around the world.